Wildlife Animal Control
We are a nuisance wildlife control company servicing all cities in Utah. We help people solve conflicts with nuisance wildlife usually caused by Raccoon's, Skunks, Bats, Pigeons, Moles and many other problem wildlife animals.. Some of our services includes animal capture, removal, exclusion, damage repairs, waste cleanup, and more. We specialize in humane trapping techniques and complete animal pest control solutions. Basically, if you have a problem caused by the wild animals in your area, we can solve it.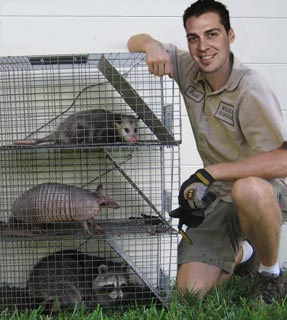 One of our top animal removal jobs is dealing with those pesky raccoons. We get rid of Raccoons every day, please leave this disease-infested animal up to a specialist. Raccoon removal can be very tricky! It's important to not risk your well being or someone around you in an attempt to remove raccoons on your own.

Skunks become a nuisance when their burrowing and feeding habits conflict with humans. They may burrow under porches or buildings by entering foundation openings. Garbage or refuse left outdoors may be disturbed by skunks. Skunks can be a very irritating pest, especially because it's very trick to catch them without being sprayed, or effecting those around you with that horrific smell that skunks leave from their spray. Skunk Removal is our specialty so please give us a call to talk about options we have to help you!
If you hear noises in your walls or attic and are under the impression there may be a squirrel or family of squirrels living on the property Squirrels and Rats have become a huge problem in Utah due to their easy access to food from the growing food industry and home development in their natural habitat. Squirrel Removal and Rat Removal should always be performed by a specialists with experience in wildlife removal and wildlife damage repair..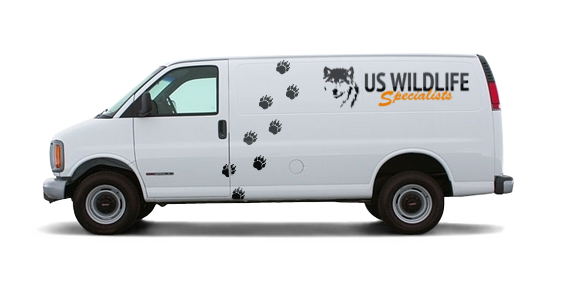 Quick on-time service
Animal Removal
Blockout and Exclusion
Clean-up and Decontamination
Wildlife Animal One-Way Door Traps
Professional Critter Control and Animal Removal Specialists
Do you need help with animal removal and control? You've come to the right place! At Utah Wildlife Specialists, you'll have access to safe and humane animal removal services so you'll have peace of mind that your property is safe from damaging pests. When you want the best solution for both the animal and your property, the US Wildlife Specialists team can help. We have expertise in trapping and removing all types of animals without harming the critter or your property. When you have a problem with rats, raccoons, bats, or other animals, you can count on us. Read more about the services you'll find here.